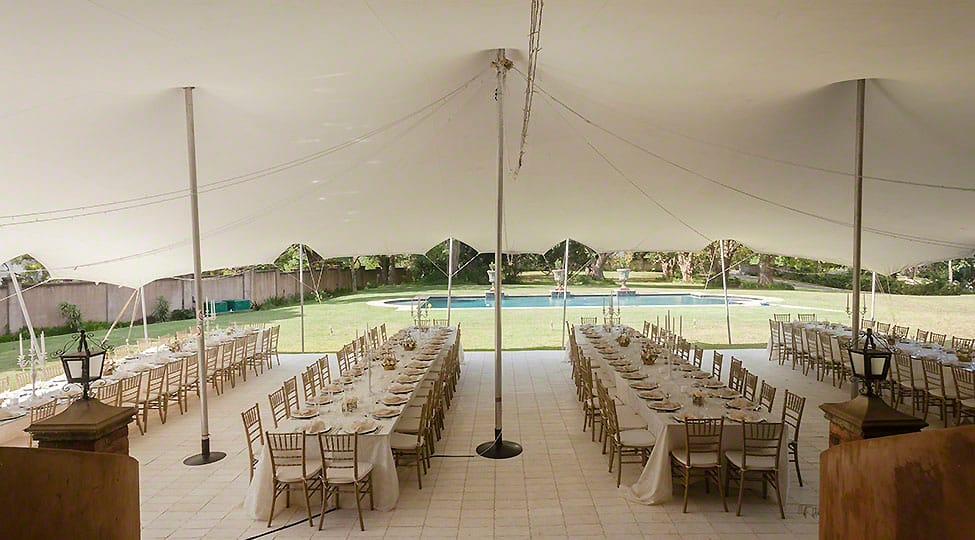 Knowing about the tent types
There are a number of tent types and styles available in the market, weather you are thinking to buy one or hire a tent rental service for your event, it is vital to know about the various types of tents present out there. As knowing about their varieties and types not only help you to choose a good one. But the structural knowledge of tents will also help you to select the best tent for the occasion.
How to select tent in accordance to the occasion?
These days' people like to provide extra vitality to their party by selecting every item in sync that goes perfectly with the theme of their party. But many people do a very basic mistake while selecting the tent and unknowingly they ruin their own event. The mistake they perform is selecting a wrong tent for their event. There are a number of tent types available in the market, below is a guide that'll help you to select the perfect tent rental for your event.
Types of tent rentals
The rope and pole tents: These are the traditional type of tents, which relay on the centre pole and other poles are placed on different positions to cover the party venue and are connected by ropes to the centre pole. This tent when installed properly appears like a canopy. You can go for this kind of tent if you are organizing a fun outdoor event in an open space, or an event in where kids are going to be present.
The framed tents: The framed tents are quite easy to install, as they come with a readymade structure which only needs to be installed at the party venue. These are the most elegant type of tents compared to the others. You can select the framed tent for your wedding reception.
You can also contact a tent rental company for better guidance and installation of tent at your event. As the experts of the rental company will not only help you to select the best tent for your event but they can also provide you with a number of other rental items for your event at reasonable price.