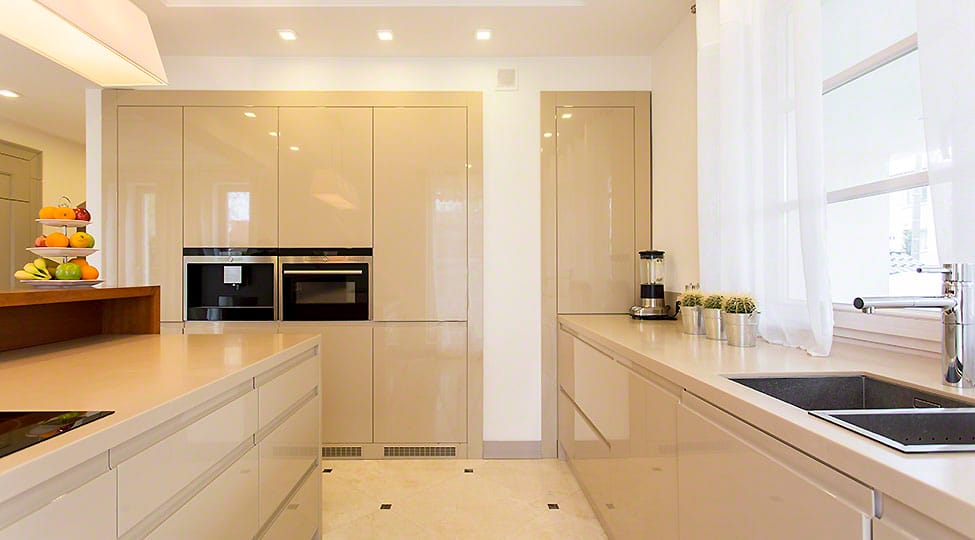 Granite vs Marble Countertops
If you are choosing countertops for your bathroom or kitchen, you must know that the most popular choices are granite and marble. This is the reason why the marble and granite countertop companies are so famous among those who are planning to construct their homes.
About Granite and Marble countertops

The look of natural stone is preferred by many homeowners as the natural stone is available in a variety of unique patterns and colors. Marble is considered as a classic and luxury option for the high-end homes while granite is used in traditional houses. If you're confused between the two types of countertops, you must read this comprehensive guide that discusses the properties of both the materials.
Looks
The differences of looks of marble and granite are a matter of preference and taste. Some people like the look of granite as it shows grains. If you are confused about the granite countertops you can ask the granite installers to show you a wide variety of colors and patterns so that you can choose one. A granite slab has hues of various different colors such as green, blue, orange, red, and pink. Granite also appears as specks and the pattern is a bit smaller as compared to marble.
Others are admired by the veining and elegance of marble countertop. Marble has larger patterns and it is in the form of veins running through it. If you look at a bluish gray slab you'll observe the veins are in darker blue colors whereas if you look at a pinkish gray slab the veins will be dark pink or rosy red.
Durability and Hardness
Granite is considered as the most durable material used for countertops and it can easily resist chips and cracks as well. If you're using granite for your kitchen, you can gain more information about the material by contacting the granite countertop companies. You can use this countertop in your kitchen for cutting on its surface and there will be no marks or damage to it, also you can put hot materials such as pots directly on to it without worrying about any kind of damage. Marble is also a durable material and it is resistant to damage. However, if we compare both materials, marble will stain easily as it is more porous.
Granite is also harder than marble but both are resistant to heat. Both the countertops are durable but still you should care for them properly and seal them every year or two. If the seal fades and is not replaced these materials can be damaged by wine, oil, or anything any type of acidic liquids.
Repair and Maintenance
If you choose a granite countertop, you must make sure that the granite installer is a professional one and seals the stone properly. If granite is properly sealed it becomes almost completely resistant to scratches and stains. Also, professional granite installers can easily refill the dings or scratches using a color-matching resin or epoxy so that it looks new as ever. Slight and minor scratches and damages to marble can also be prepared but the bigger ones are not reversible. In short, granite requires moderate maintenance while marble requires moderate to high maintenance. If you want to care for your countertop, you must avoid using acidic materials and keep the stone sealed.
Prices
Granite costs slightly lesser as compared to marble countertops. However, the price of the stone also varies according to the manufacturer and the installation also adds to this cost. A granite countertop will cost around $75 per square foot installed while a marble will cost around $100 per square foot installed. If the countertop has to be installed in a complex way, it'll be more expensive as it will depend on the number of corners and seams and also on the style of the countertop. Cutting holes for a countertop is not an easy task and thus it costs a lot.
Conclusion
Granite and marble countertops, both are equally beautiful and luxurious. However, granite is a good choice for those owners who are looking for durability and strength while marble is perfect for those who want a sophisticated and aesthetic appeal. Also, it is very important to get at least three estimates from the best marble and granite installers potomac md to get the best one for your home.