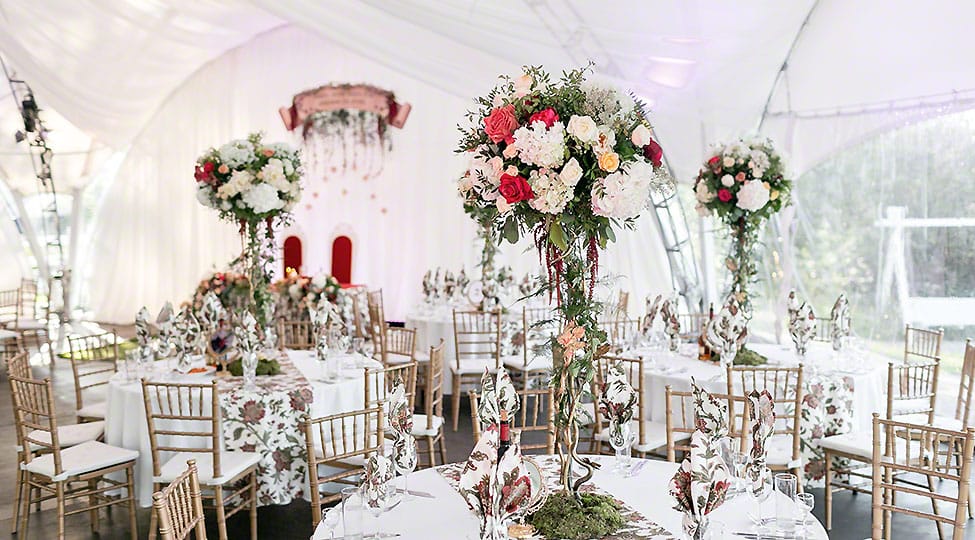 All about wedding tent rentals
Brides, couples, and event planners all adore weddings held under tents for a variety of reasons. These weddings are frequently quite intimate and full of atmosphere. Love and comfort are literally permeating the entire atmosphere. However, doing this also necessitates using respectable event party rentals providers.
Keep in mind that setting up a wedding tent is more difficult than setting up a tent for a camping trip. It necessitates the appropriate tools, supplies, and preparation. And you can only accomplish this with the assistance of party rental providers.
What should you think about before purchasing wedding tents?
You need to take a number of things into account before selecting a wedding tent rental provider. Check what kind of tent you want, for instance. Which type of tent—clear or colored—do you prefer? Which form would you like best? These are but a few of the factors that must be taken into account.
Create the budget
Tents for weddings are not as inexpensive as they might seem. The costs of this equipment are substantial. The price of the bridal tent itself is the first consideration. Along with that, the packages also include the cost of the labor necessary to erect the tents.
Due to this, the majority of wedding tents packages are fairly expensive when all expenses are included. As a result, be certain that your budget is enough. Wedding tents do indeed look amazing. But their price is not low. One of many things you need to keep in mind concerning wedding tents is this.
Choosing a model
The very next step is to choose a model or the kind of wedding tent after you have established your budget. There are twelve various sorts on the market, and they are all available in a variety of different styles and hues. Therefore, you must pick the one that best fits your theme. You could also require the assistance of a knowledgeable wedding coordinator for that.
Ideally, you may avoid a lot of stress if you put the entire tent arrangement in the hands of the wedding planner. Take pole tents as an example. Sailcloth is typically used in these tents. Similar to frame and structure tens, these feature an open shell that may accommodate large machinery.
Clear tents enable you to simultaneously take in your surroundings. These are especially appropriate if you are planning a wedding in a mountainous area.
Selecting the ideal wedding location
Well, if you don't pick the ideal wedding location, your tent's entire appearance will be damaged. Basically, the location of your wedding should complement the style of the wedding tent. Additionally, not all surfaces are suited for all wedding tents.
For instance, a hard fresh concrete cannot be used to erect pole tents. They can only be used to dig in soft ground. Therefore, before deciding on the style of tent for your wedding, make sure that you've taken these factors into account.
Understand the guidelines for the situation
Rules vary depending on the wedding venue. So, be careful to verify the restrictions before setting up and renting a particular sort of tent. You will be required to abide by the regulations; otherwise, you risk being sued.
Conclusion
We hope you now have a better understanding of the most crucial factors to take into account when selecting a wedding tent. All of the aforementioned advice is crucial. You won't look back on these decisions after you've made the wise ones.
Along with that, check the company's reputation while selecting the wedding party rentals Rockland NY provider. You can't truly take the chance of employing a novice business for your special day.